Weekly News Report: January 15-21, 2022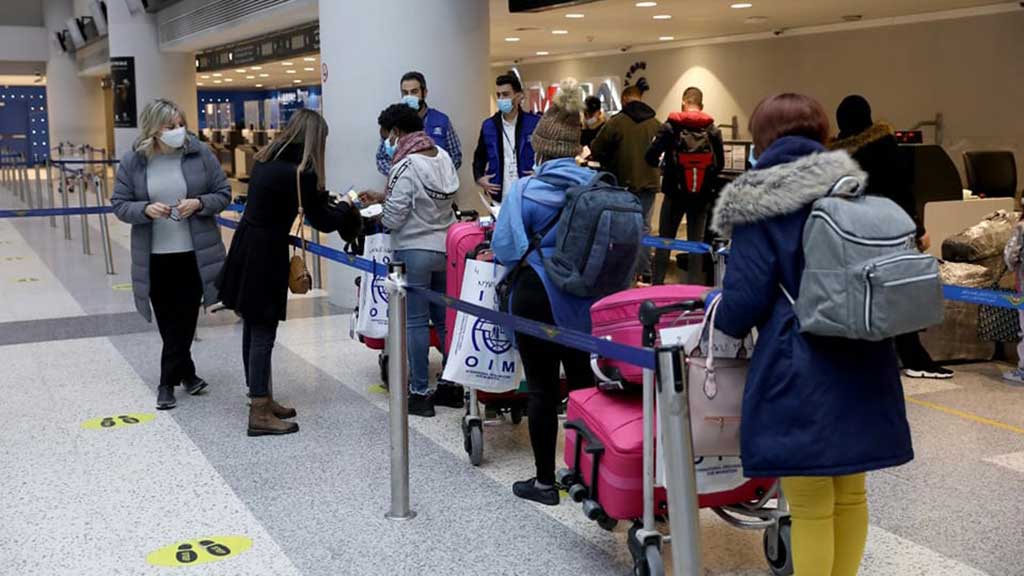 Three Kenyan Women Repatriated. Photo from IOM's Facebook page
Articles and views shared in the Weekly News Report do not necessarily represent ARM's views. Information in these articles has not been fact-checked by ARM and may contain some errors. ARM is simply compiling all news relevant to migrant communities to inform our advocacy efforts and to facilitate the work of organizations who cater to migrant communities.
Honorary Consul of Kenya Blames Kenyan Protestors for Unpaid Wages [here]
The honorary consul of Kenya, Sayed Chalouhi, stated that the Kenyan domestic women protesting outside the consulate bear the blame for their situation after being abandoned and unpaid by employers, justifying this with the fact that employers pay a big amount of money to bring them to Lebanon through recruitment agencies: "When the documents of a domestic worker cost $2,500, and she only works two or three months and then leaves, she lays herself open to the possibility that the employer does not pay her for the days she worked."
Three Kenyan Women Repatriated by IOM, Others Awaiting their Turns [here]
Three Kenyan women were repatriated with the support of the International Organization for Migration (IOM) and the National Commission for Lebanese Women. This follows the sit-in started on January 6 outside the Kenyan consulate demanding to be repatriated and to hold their consulate accountable for abusing them and not providing support when they requested it.
Ethiopian Woman Abused by Employer Not Pressing Charges [here]
Aster, the Ethiopian woman who was abused by her employer in Jouret el Ballout, confirmed to Kafa organization she did not want to press charges against him and that she was satisfied with the result of the investigation.
A video had circulated on social media on January 5 showing the employer, identified as Bechara Ghostine, dragging Aster in the street. He was later taken in for interrogation and was released with no criminal charges. The only formal action taken against him was being blacklisted by the Ministry of Labor to forbid him from legally sponsoring a migrant domestic worker in the future; which is an insufficient step given that he can still employ domestic workers who can be sponsored by someone else.
UNRWA Aims to Raise 1.6 billion USD to Continue Supporting Palestinians Refugees amid Funding Cuts [here]
The United Nations Relief and Works Agency for Palestine Refugees (UNRWA) announced a fundraising proposal aiming to secure 1.6 billion USD to continue its operations and services for Palestinians refugees including those in Lebanon. This follows funding cuts by big donor countries to the agency's budget over the past years, and calls for support from Palestinians in Lebanon who have been severely impacted by the lack of sufficient funds for education, rent support and healthcare.
In the past few months, many Palestinian residents in refugee camps voiced out the need for urgent support due to the poor infrastructure in the camps and the resulting risk of collapsing at any moment.
For more on the state of infrastructure in Palestinian camps, Campji is covering the issue and interviewing residents with details on their houses.
To inquire about this statement and the context, email us or fill the form.