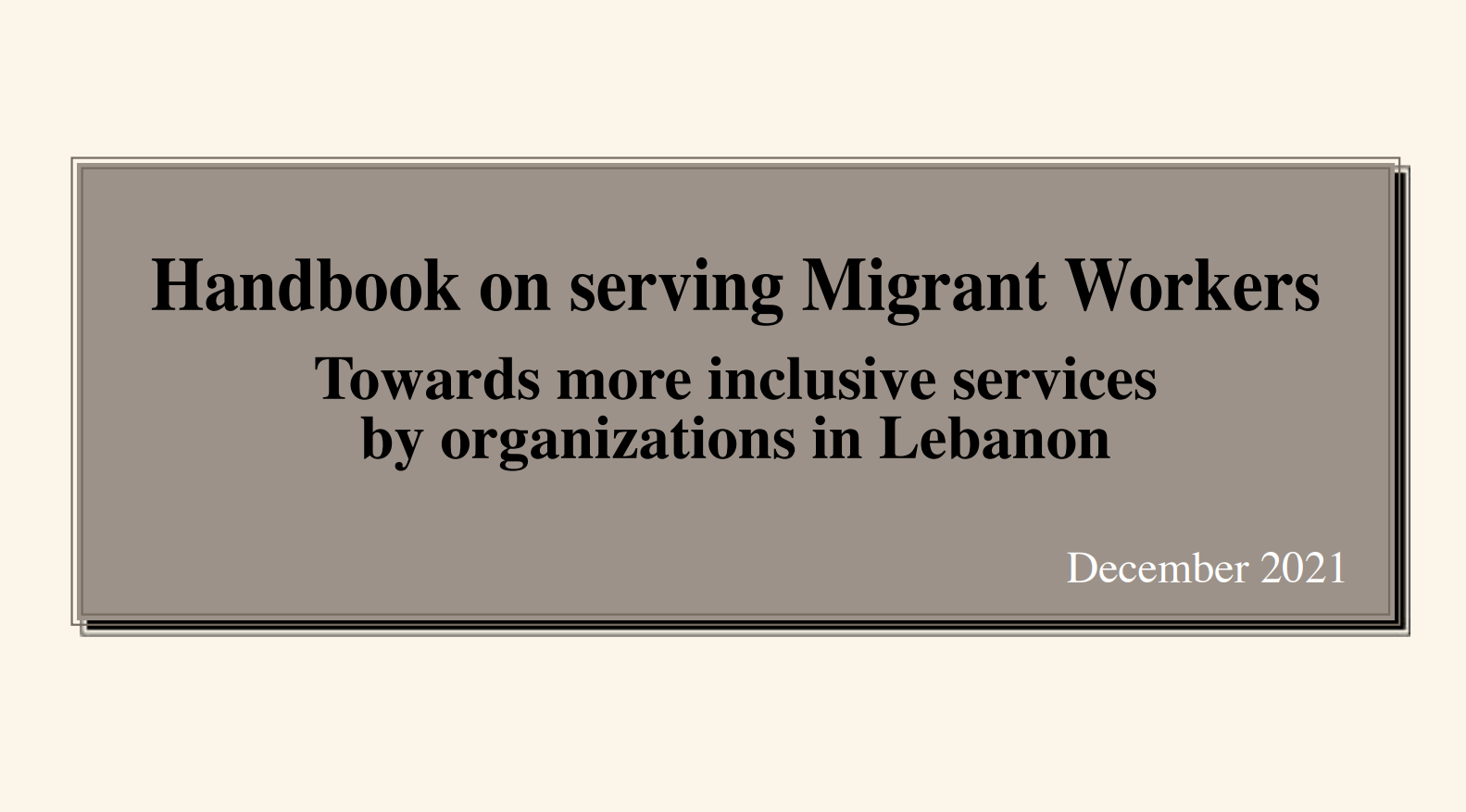 The Anti-Racism Movement (ARM) is happy to launch this new handbook for organizations offering services to migrant workers (MWs) in Lebanon
Read More »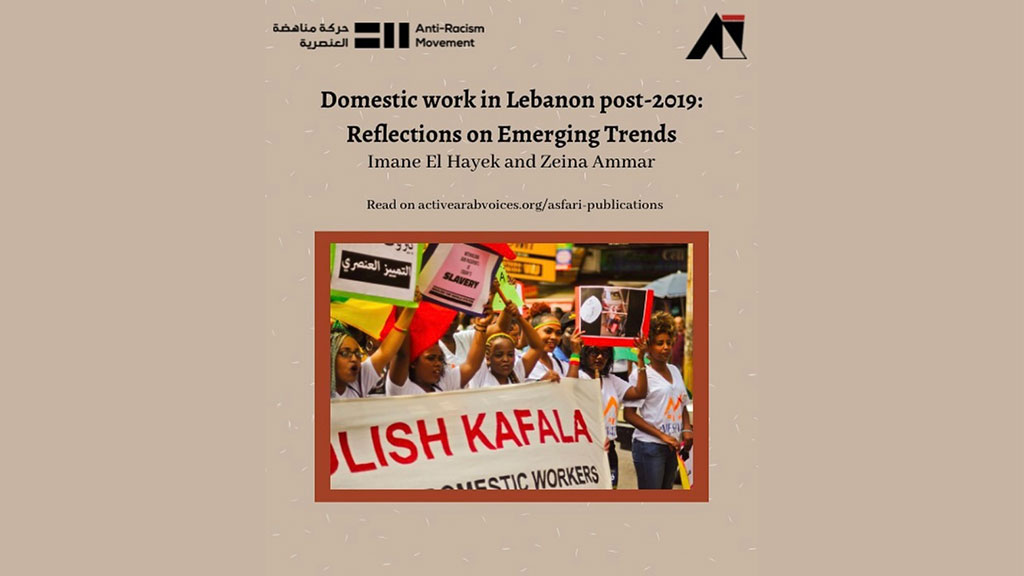 Migrant workers (MWs) in Lebanon allegedly number 207,696 individuals today, a decrease by almost half from the 400,000 estimates that pre-dated 2019.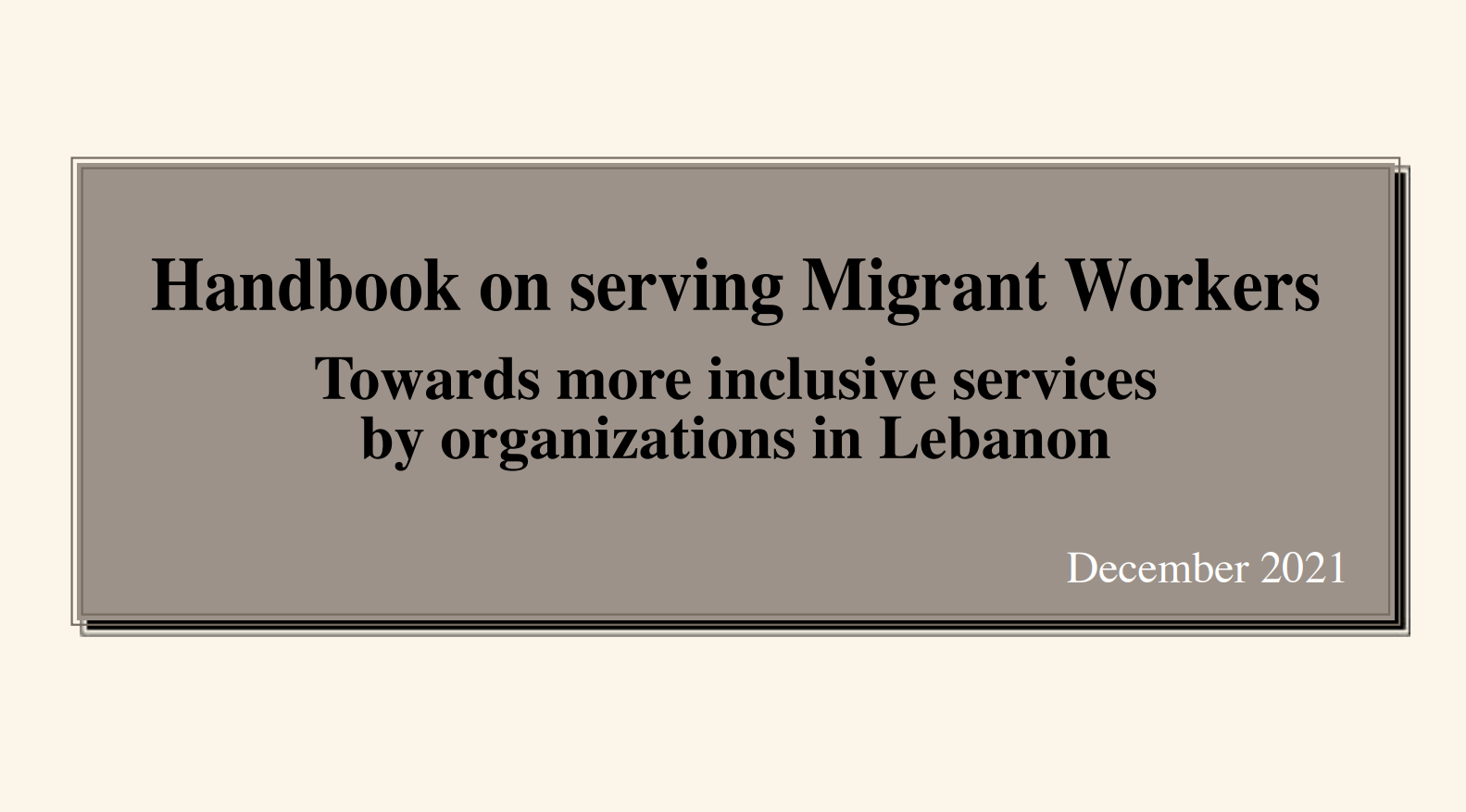 The Anti-Racism Movement (ARM) is happy to launch this new handbook for organizations offering services to migrant workers (MWs) in Lebanon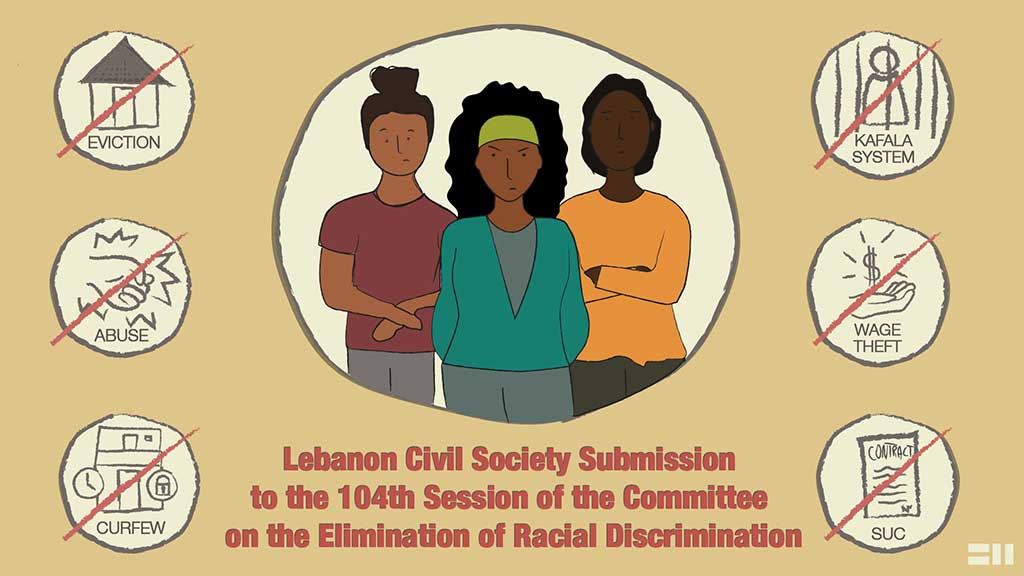 The Committee on the Elimination of Racial Discrimination (CERD) commenced its 104th session on August 9, 2021 for which the Lebanese delegation submitted a report that veers off-topic in most sections.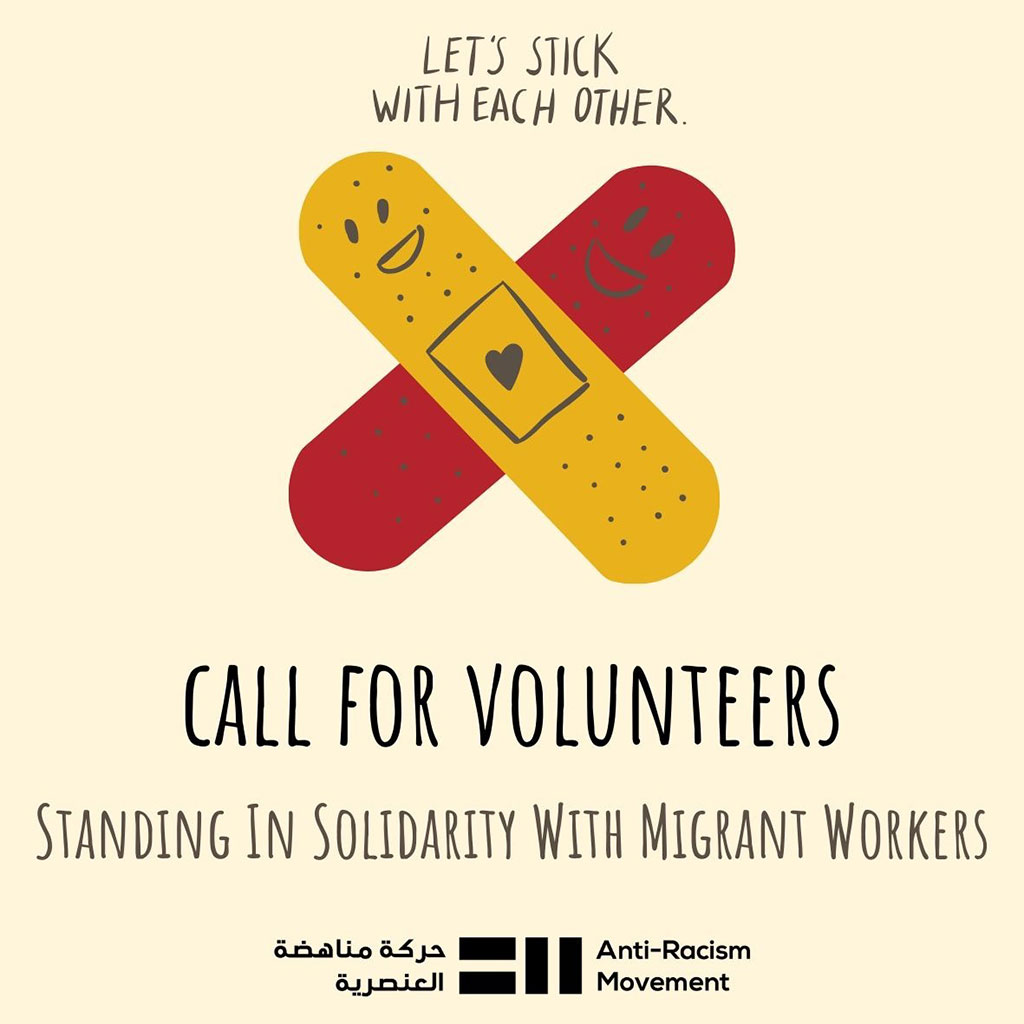 To respond to the impact of the coronavirus and economic crises on migrant workers, ARM is planning interventions for basic needs assistance including food and hygiene kits and advocacy to prevent evictions. We are calling for volunteers to help us in the following projects: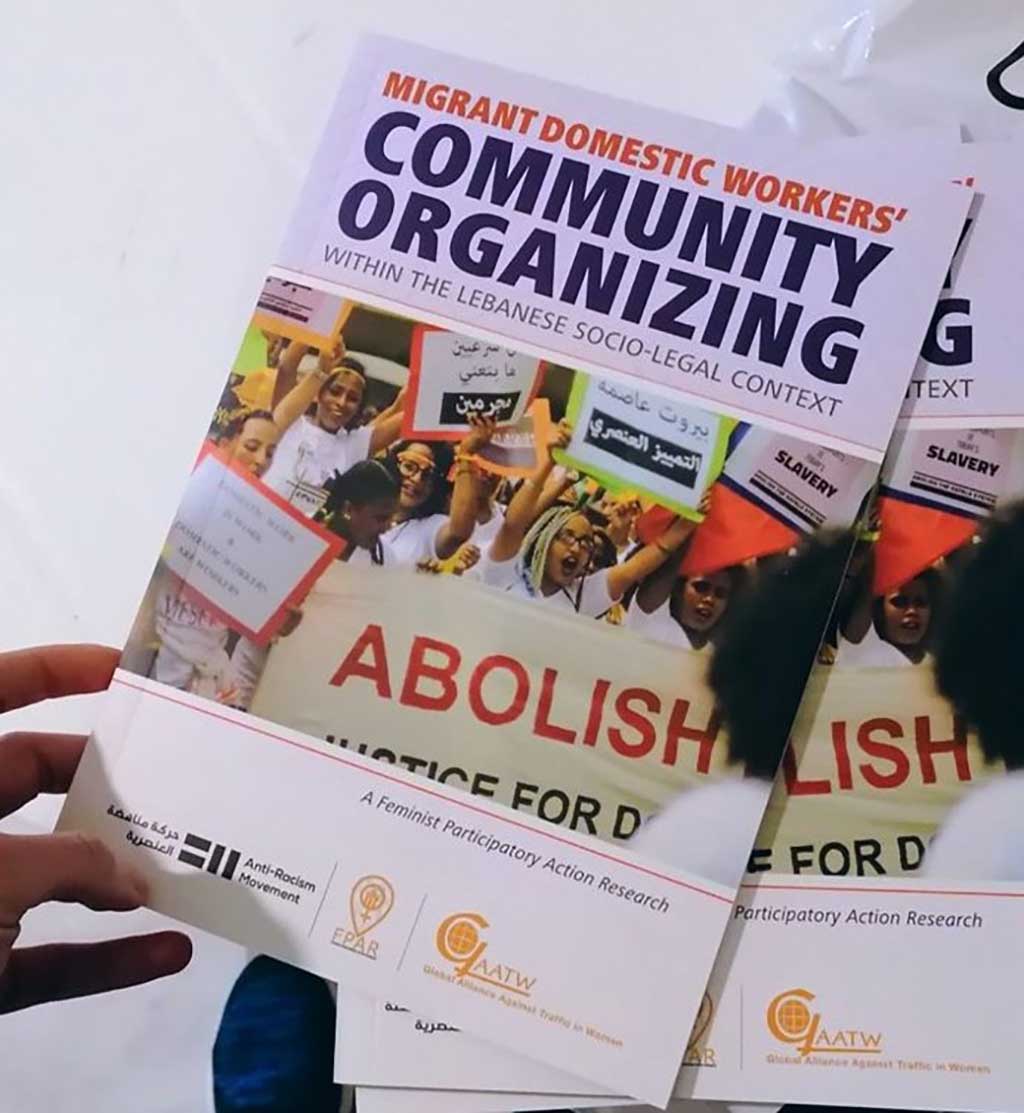 Between mid-2018 and mid-2019, the Anti-Racism Movement (ARM) carried out a feminist participatory action research project that examines "safe and fair migration" from a feminist perspective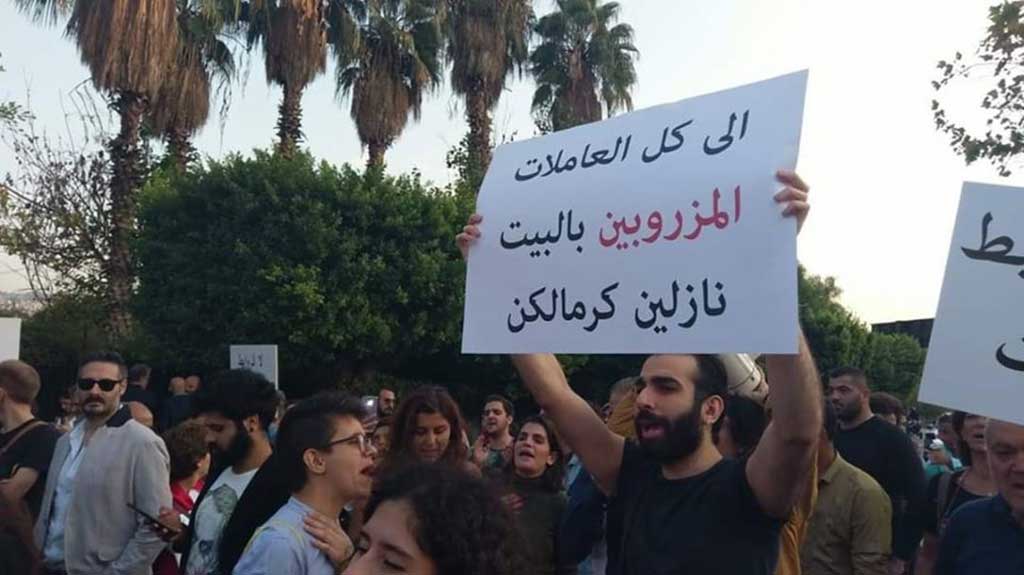 In these exceptional circumstances, Anti-Racism Movement calls upon employers of migrant domestic workers to take simple measures that would help alleviate the impact of the economic crisis on that community.

We, at Anti-Racism Movement (ARM), see that the ongoing revolution against the corrupt regime intersects with our fight against racism, both social and systemic.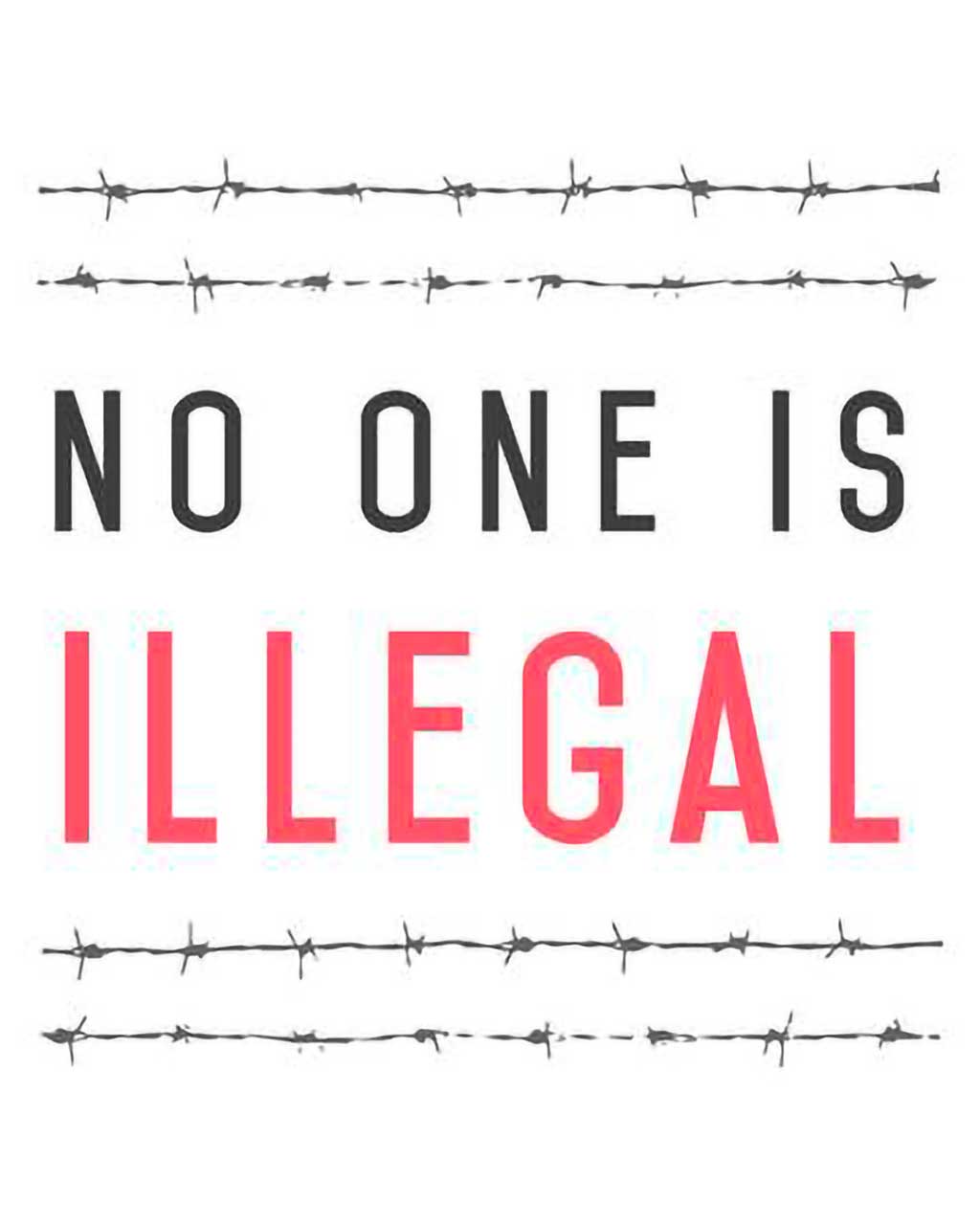 The Lebanese General Security has issued deportation orders for the three men. According to their families, they were informed of this by a UNHCR representative and General Security.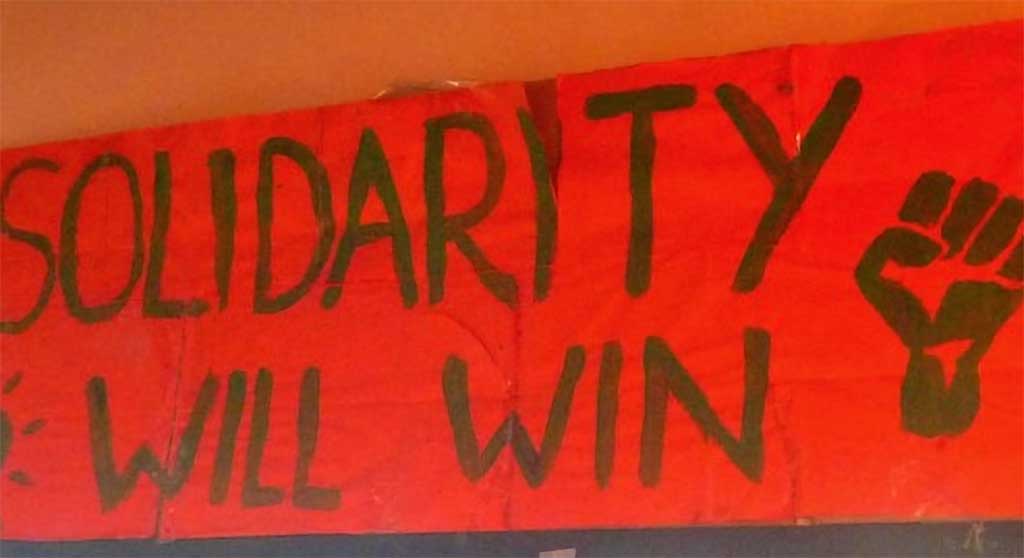 In this episode of Movements that Matter, a berlin-based podcast on migrant and solidarity activism, listen to Talah and Ramy from our team analyze and discuss ally-ship, solidarity, and movement-building with migrant domestic workers in Beirut!